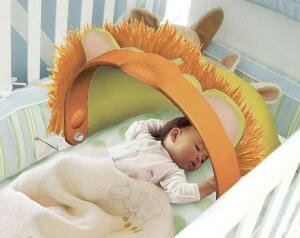 Some infants and children have chronic lung conditions that require supplemental oxygen delivery at night to keep their blood oxygen levels within normal ranges. The supplemental oxygen is not for life support, but it is crucial to maintain normal growth and to prevent pulmonary hypertension, which is a common complication of chronic hypoxemia. The challenge is that most of these children do not comply well with having a nasal cannula taped to their face, so they make administering oxygen very difficult. We are developing a fully non-contacting method of delivering supplemental overnight oxygen to children eliminating the need for nasal cannulas and face masks.
The main features of this product include:
Hood structure to help contain the supplemental oxygen
Positional sensor system
Oxygen delivery system
Current Activities Include:
Finalizing product design and performance parameters
Preparing for Design Verification activities
Developing marketing plan
Project History:
September 2008, Senior Design Project initiated with University of St. Thomas School of Engineering
Winter 2009, Industrial Design Project initiated with University of Wisconsin – Stout
Spring 2009, Regulatory Strategy developed with St. Cloud State University
Prototype demonstration at annual chILD Foundation conference, summer 2009
Fall 2009, OPOD chosen as a New Technology Showcase Winner from LifeScience Alley
Spring 2010, Senior Design Project initiated with University of Minnesota Mechanical Engineering
If you have interest in volunteering to help with this project please visit the Support Us section of the website.